Want to know why there have been no comics reviews from me for the past two weeks on this blog and don't already know? Look no further than this blogpost.
So yeah, you're probably wondering why I haven't been posting recently, in fact – I haven't posted on this blog at all for the past two weeks. People who follow me on twitter @baneofkings will probably already know, but I've been abroad in France for the past two weeks. Whilst I did have internet, it was only for a limited amount of time and I was not able to get the comics that I needed until today, when I went into town this morning. As a result, I've decided to show you pics of what books I have. However, because it's a bank holiday Monday in the UK, the comics for this week didn't turn up at my LCS (And I'm still waiting on The Movement #4 and Collider #1), and I won't be going into get them until this Friday.  To fill up the lack of reviews, I thought I'd show you pics of what I had on my pullist, as well as a few novels that showed up (or were brought) as well. If you want to know more about these comics, then you can check my pullist for the 14th here, and the 21st here, as well as what I'll be reviewing from Friday onwards, here (with the exception of American Vampire Anthology #1 and Justice League #23, both of which will be covered on The Founding Fields, the latter in a massive Trinity War dual review with fellow Founding Fields reviewer Shadowhawk.
14 August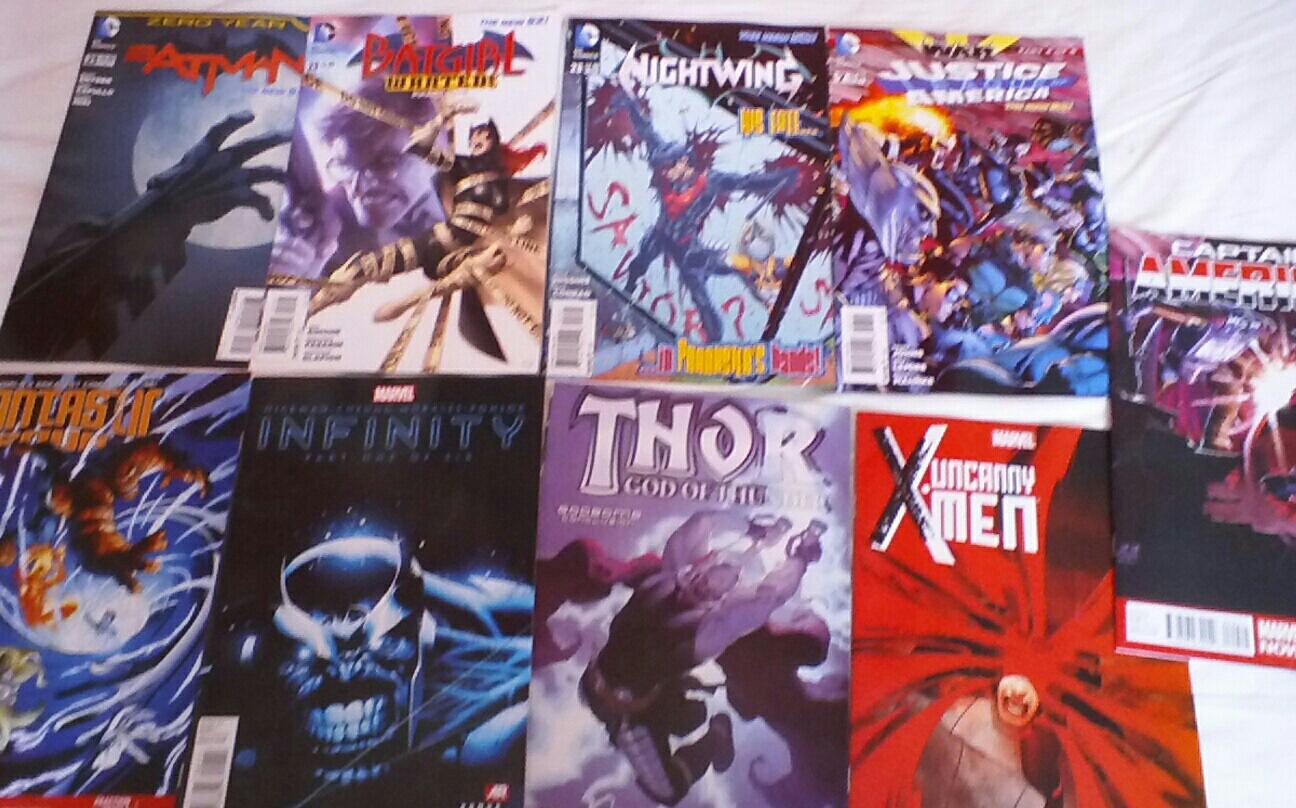 INFINITY #1 is this week's Pick of the Week.
(Captain America #9 was a back issue)
21 August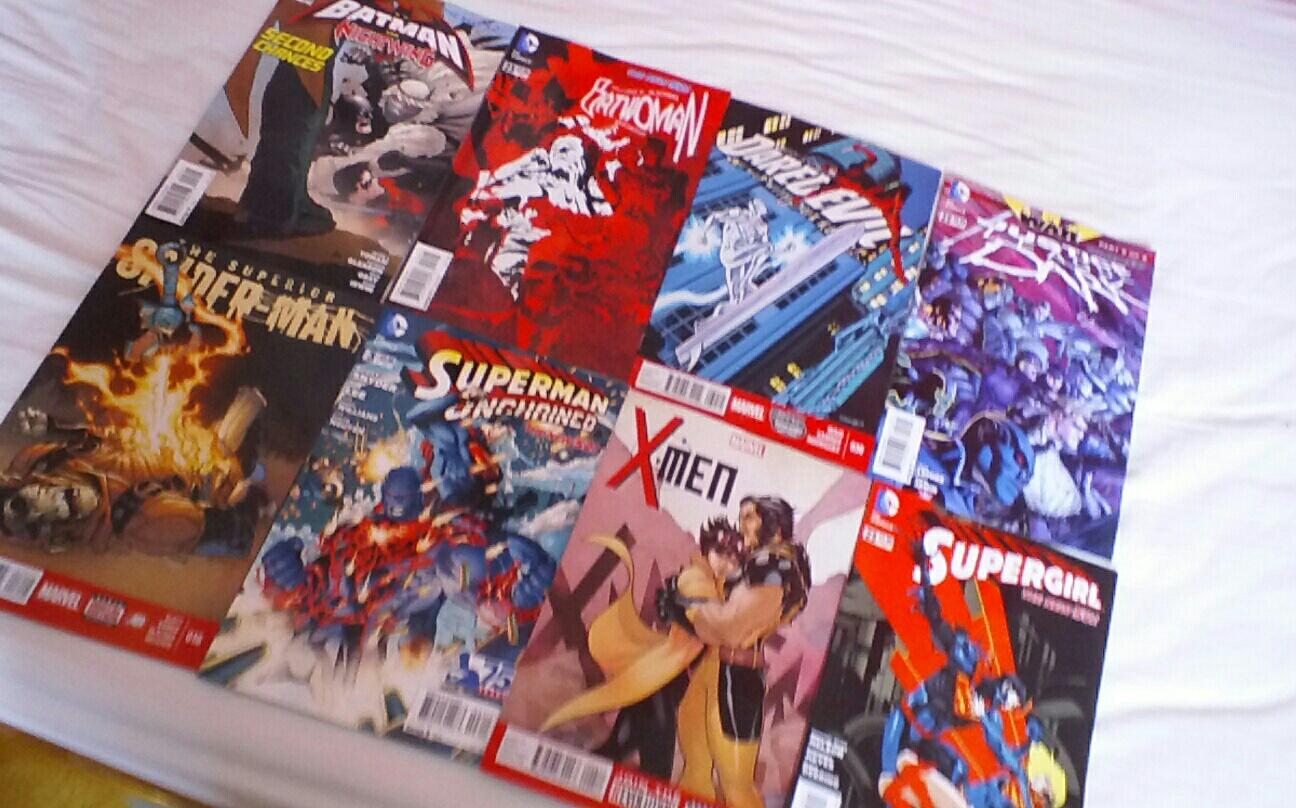 DAREDEVIL #30 claimed Pick of the Week for this week, like it normally does.
BOOK HAUL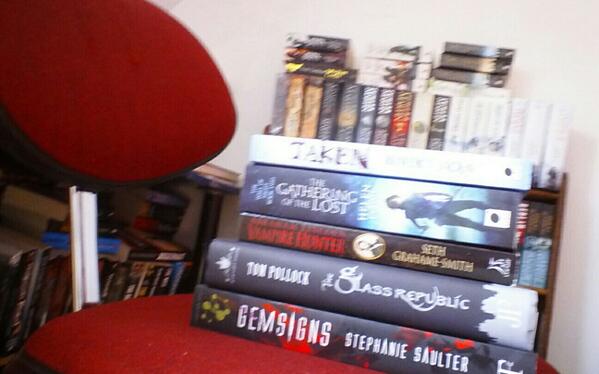 They are, from top to bottom:
Taken by Benedict Jacka | The Gathering of the Lost by Helen Lowe, Abraham Lincoln: Vampire Hunter by Seth Graham-Smith, The Glass Republic by Tom Pollock and Gemsigns by Stephanie Saulter.